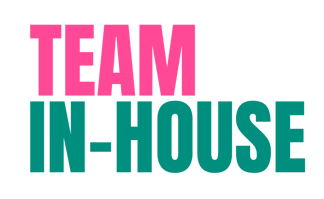 Sleep well.
We'll take care of your HR.
Hi! We are Marta and Viktorija. We have 10 years of experience in the areas of recruitment, HR, and employer branding. We met eight years ago, while working at one of the largest IT companies in Lithuania, and we became a great duo that created sustainable added value for the organization.
Although we went on to accumulate experience growing and nurturing different IT giants, we always tended the idea of becoming a team once more. And now, that idea has materialized in the form of Team In-House Agency.
While working together, we enjoy not only great results, but also the process: we bravely dive into constructive discussions, create innovative solutions, communicate directly with clients, and complement each other's strengths. Viktorija is an Excel type of person that puts everything into clear structures. Marta's strength lies in establishing and fostering relationships and in communication. We work together with every client to ensure a broad range of competencies, highest level of quality, and best results. Our aim is to temporarily become your Team In-House.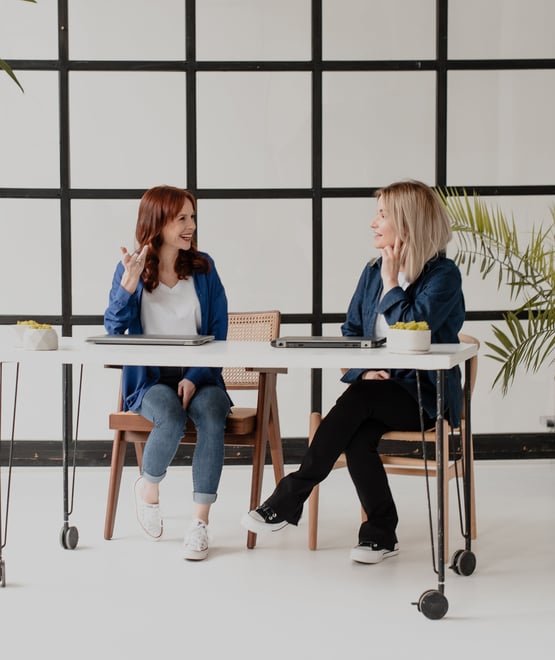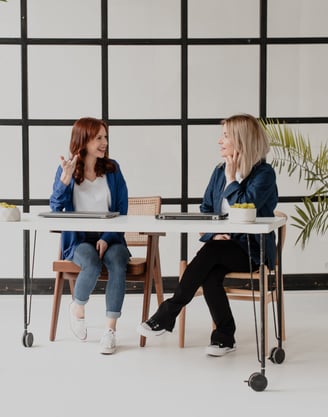 Recruitment
Quality and speed is how we want our clients to describe our work. Our aim is to become ambassadors of your organization, and we can only do this by reading what lies between the lines of a job ad. We work as if we were your company's internal recruitment team – Team In-House.
We want to understand not only your products and services, but also get a feel for the company's culture: what drives the organization, the traits of the team whose position needs filling, and what kind of candidates would make the best fit for your company.
Before beginning the selection process, we get acquainted with a part of your team and the key people to save you time in selecting target candidates with the right values, culture, and expertise. If possible, we run interviews with potential candidates in your office.
Executive search
Executive search requires discreteness, delicacy, and a strong understanding of business to schedule an interview with a candidate whose calendar is booked 24/7.
To make such a candidate interested in a new opportunity, the recruiter must not only have a good understanding of the position, company specifics, industry, and relevant legislation, but also the global events that can impact the business as well as the broader social environment. Such candidates value time above all, and we aim to make them feel like they have gained information when talking to us rather than lost an hour of their lives.
We have a lot of experience not only seeking or directly working with highest-level executives, but also being long-time members of executive teams ourselves.
Implementation of HR processes
Is your company growing fast? Are you feeling that it is becoming too hard to manage the expansion and that you no longer have the time to talk with every team member and keep your finger on the company's pulse? Are you uncertain whether the team's competencies are growing? Maybe you have an internal HR officer but feel that he/she could use a mentor? These are all common scenarios.
To keep running smoothly, companies need both proven and newly adapted processes. Every organization and team is unique, so textbook approaches do not always provide the best solution for the situation. By understanding your existing processes, team, culture, challenges, and victories, we will create the HR processes your company needs.
Employer branding
This is an area we love most. We believe that every employer starts its branding from the inside. The way how people feel when going to work constitutes the company's image which we later help to broadcast externally.
For this reason, we begin creating employer branding strategies by reviewing the company's internal culture. After auditing the existing brand image, running surveys and interviews with employees, we identify the company's cultural strengths and weaknesses. We then create a plan and suggest specific solutions for solving existing problems, as well as entrenching the positive aspects that are valued in the company.
Training
We believe in knowledge proven in practice and repeated ten times. When you go through fire and ice while implementing HR processes, make fast and furious recruitments, try to catch the best C-level people, and implement crazy employer branding ideas, you gain valuable insights. This is what we have done during the past 10 years in TOP Lithuanian companies, startups, and recruitment agencies.
So, what can we teach your team?
Recruit like there's no tomorrow

Feedback: giving and receiving

Public speaking without trembling legs

Managing organizational change from start to finish

People development: stepping out of comfort zone

Internal communication: not lost

Employer branding: unlock unique identity

Mid-management development: key to your business growth

Gen Z workforce: what to expect?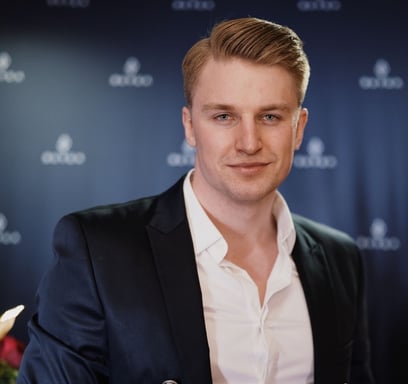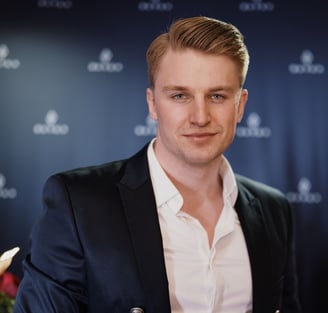 Gytis Gelžinis
Chief Executive Officer
BURGA
"After the first meeting with Viktorija and Marta, we immediately vibed, clicked, and decided to start working together to gain not just 1 superstar HR experience, but 2.
Team In-House, as the name suggests: even though they were consultants, they came to our office and fully immersed themselves in the company's life. First, they did, as they call it, HR breakfast with each team (translated - HR process audit). They talked to all of our colleagues using a certain methodology and found out what they like, what works, what is missing, what they would like to change, and how to change it. This way, we got 100 ideas for improvement: what are low-hanging fruits, i.e. what can be improved now to immediately impact the team, and what will require more time to implement.
We worked together for 6 months, and realized that HR is not just hiring, firing, and team building with events, but:
Working with managers - their development

Career development planning

Improving team structures

Creating performance evaluation systems

Personal development training plans

Creating a vibe (shaping company culture)

Creating motivational incentives
!!! And many other different things... But MOST IMPORTANTLY, HR is the person to go to for advice on any question: how to behave in a certain situation, whether you are a CEO or a junior."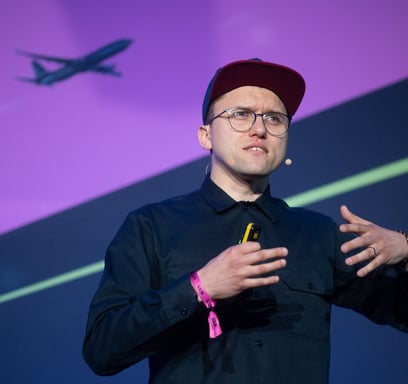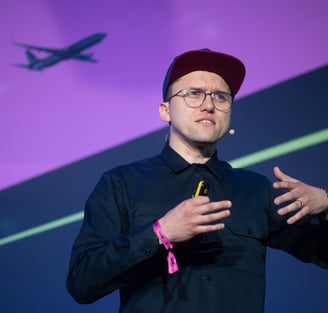 Algimantas Padegimas
Chief Marketing Officer
Fullreach
"We are glad that Marta and Viktorija gathered a strong team from the very beginning. We always felt that hiring and HR would be taken care of. And so it was. After analyzing our challenges and needs, they presented a plan with a period and the resources needed for its implementation. Today, we have a well-functioning HR system, and recruitment is going smoothly. We are where we wanted to be. There is no shortage of challenges when creating a startup. It's nice to be able to turn to partners and leave part of the challenges to real professionals."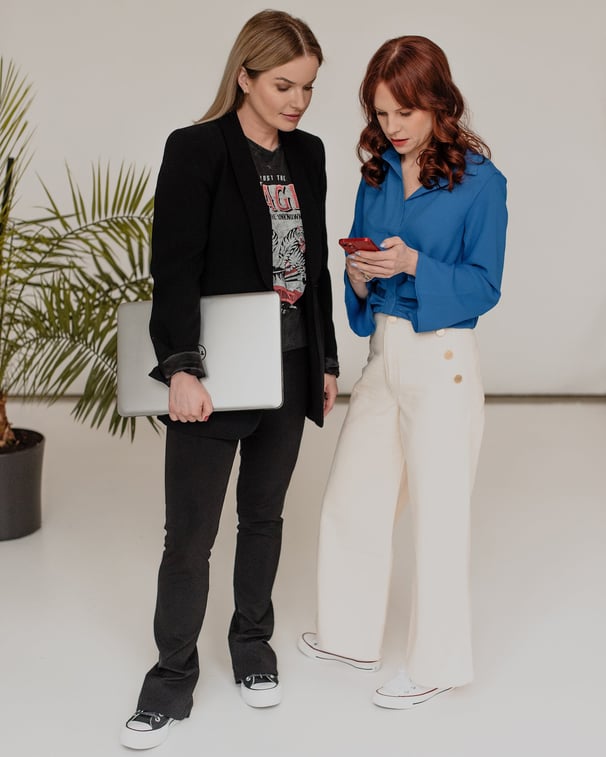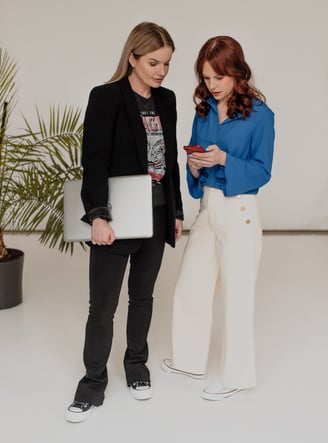 Time for a career change? At the moment, you can't find a job position you like on our page, but you can't wait to try yourself at a new company? In all cases - we invite you to introduce yourself. As soon as we find a potential job offer for you, we will contact you immediately.
I joke that I started my headhunting career back in childhood, when I was actively seeking clients for my parents' rental business. During studies, I worked on a TV project where I was responsible for finding participants. And only later, when I started a job at the executive search company Aims International, I got better acquainted with the term headhunting and the subtleties it involves. I not only enjoyed the job a lot, but I was also good at it.
Later, when I was invited to work as Head of People and Culture at the IT company NFQ Technologies, I had a great opportunity to grasp the internal nuances of running a business and apply my other skill – to rally people together behind a common cause. It was there that I met my partner in crime, Viktorija. We not only ideated and implemented interesting projects, worked on employer branding, but also became good friends.
After I left for Tesonet, our careers took us in different directions, but our friendship remained. Tesonet became more than a job for me – it was a lifestyle and a very meaningful career school. It gave me the opportunity to grow a promising company, create HR processes, shape its brand image, make mistakes and learn from them, observe business decisions from up close, and realize ideas that looked hardly possible at first sight. Throughout four years at the organization, I grew it from 40 to over 1,000 people and then took a parental leave.
I was enjoying the experience of motherhood until one day I received a message from Viktorija, "Marta, let's create an HR and recruitment agency?". I had only one answer, "Let's do it!"
I am very glad that now we will be able to bring our experience, skills, and ideas to the companies of our clients and change the attitudes that some businesses have to working with external agencies.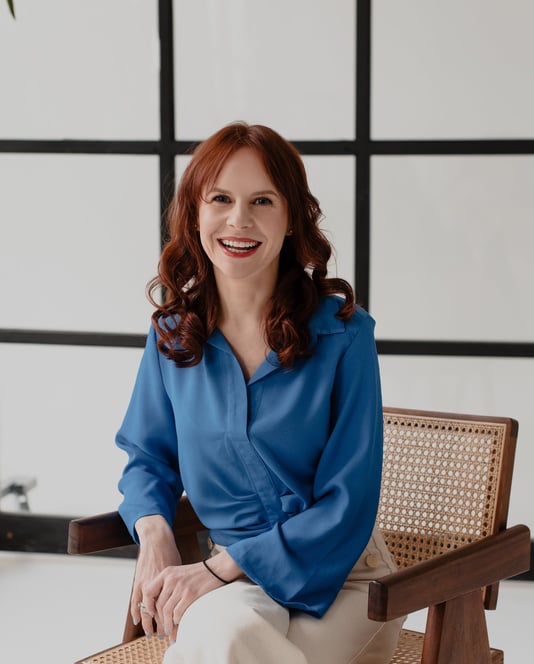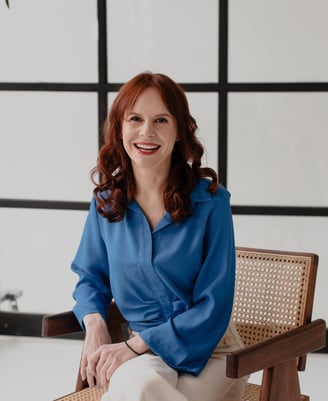 My HR journey began from a sincere interest to understand people, find the strengths they could use to grow their careers, and, of course, achieve company aims.
After getting a degree in communication, I spent several years working on various PR projects that ranged from brand awareness campaigns to production of TV shows. Later, I found a strong interest in IT, which I perceived as magical, ever evolving, and requiring constant learning. This led me to become an IT project manager at a web agency.
After some time, my career journey brought me to NFQ Technologies where I became Head of Customer Service. At one point, I curated 11 teams with around 50 people. We had many clients and many colleagues; and whenever a colleague left, we faced the challenge of finding and onboarding a new team member as quickly as possible.
I selected and created teams. At some point, I started researching what encourages people to stay at a company and what makes them leave. I analyzed vast amounts of data to understand how to create an ideal work environment. At the time, the term employer branding was still new to Lithuania, so I was doing employer branding without even knowing it.
After I achieved good results, the CEO of NFQ Technologies invited me to become the company's Head of Marketing & Communication. The department was focused more on employer branding than product marketing. I worked closely with the HR department where I met Marta. Together, we created various initiatives around employer branding.
We found success but also enjoyed working together, as we had matching attitudes towards work, people, environment, and business goals. After five years at the company, I realized that I wanted to learn more not only about employer branding and HR but also the complete cycle beginning with recruitment.
That is how I ended up at the recruitment company Amston, leading its Kaunas branch. Later, I received an invitation to join my former client, the Dutch fintech company Hyarchis. I created their HR system from the ground up: beginning with the hiring and on-boarding processes, systems for performance review and personal development, and ending with the company's culture book and workations.